Natural lipsticks with a supple consistency and a delicate raspberry scent. They beautifully nourish the lips and are easy to layer. Our products are suitable for vegans.
Petra is a timeless light purple-pink shade.
The tube is made from vegetable fibers.
Key Ingredients  – plum kernel oil, vanilla macerated sunflower oil, pomegranate seed oil, apricot kernel oil, vitamin E.
+ plum kernel oil – the oil is produced by cold pressing and has a strong marzipan aroma. It is great for dry, mature, and sensitive skin.
+ vanilla macerated sunflower oil  - helps to keep skin smoother, softer, and healthier. The soothing vanilla is known for its anti-inflammatory and antioxidant properties.
+ pomegranate seed oil - this oil is a powerful antioxidant. It helps to deeply nourish the skin and promote its elasticity by improving the density of elastin fibers inside the skin. It also has significant moisturizing effects.
+ apricot kernel oil – it's rich in vitamins A, B1, B2, B6, and B17.
+ vitamin E – a powerful antioxidant
Use with following products: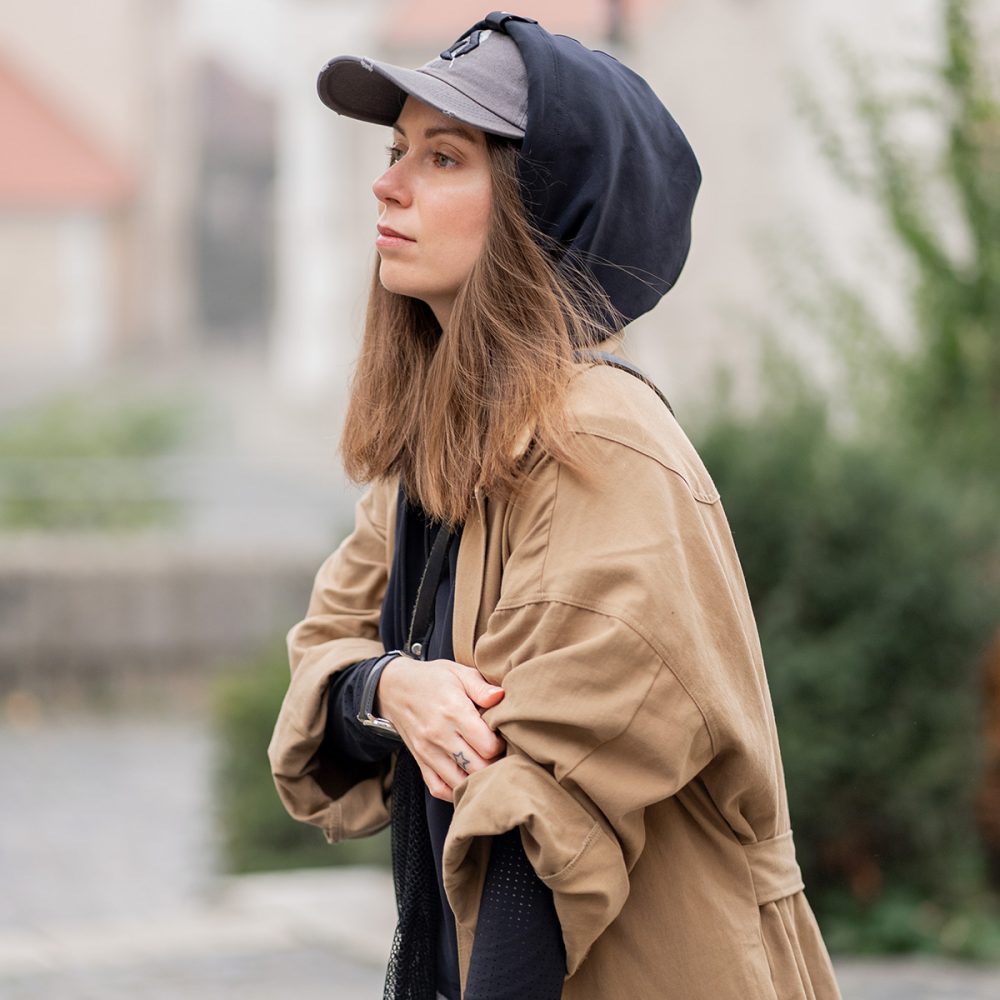 In her art of fashion styling, Petra encompasses beautiful high-quality minimalist outfit variations mainly by local fashion designers.
She points out the need to minimize purchases at fast fashion chains and aims her fashion (street)styling on demonstrating the variability of basic and timeless designs. She is the author of the "Support Local: Premeny ženy" project where she brought together several Slovak designers to create a fashion collection of elegant, yet functional pieces of clothing that women could wear throughout different stages in life including pregnancy or while breastfeeding.
You can follow her Instagram account @rogue_minimal.
@rogue_minimal
.