Natural lipsticks with a supple consistency and a delicate raspberry scent. They beautifully nourish the lips and are easy to layer. Our products are suitable for vegans.
Tereza is a beautiful nude shade with a warm undertonethat emphasizes the natural lip color. "your lips, but better".
The tube is made from vegetable fibers.
Key Ingredients  – plum kernel oil, vanilla macerated sunflower oil, pomegranate seed oil, apricot kernel oil, vitamin E.
+ plum kernel oil – the oil is produced by cold pressing and has a strong marzipan aroma. It is great for dry, mature, and sensitive skin.
+ vanilla macerated sunflower oil  - helps to keep skin smoother, softer, and healthier. The soothing vanilla is known for its anti-inflammatory and antioxidant properties.
+ pomegranate seed oil - this oil is a powerful antioxidant. It helps to deeply nourish the skin and promote its elasticity by improving the density of elastin fibers inside the skin. It also has significant moisturizing effects.
+ apricot kernel oil – it's rich in vitamins A, B1, B2, B6, and B17.
+ vitamin E – a powerful antioxidant
Use with following products: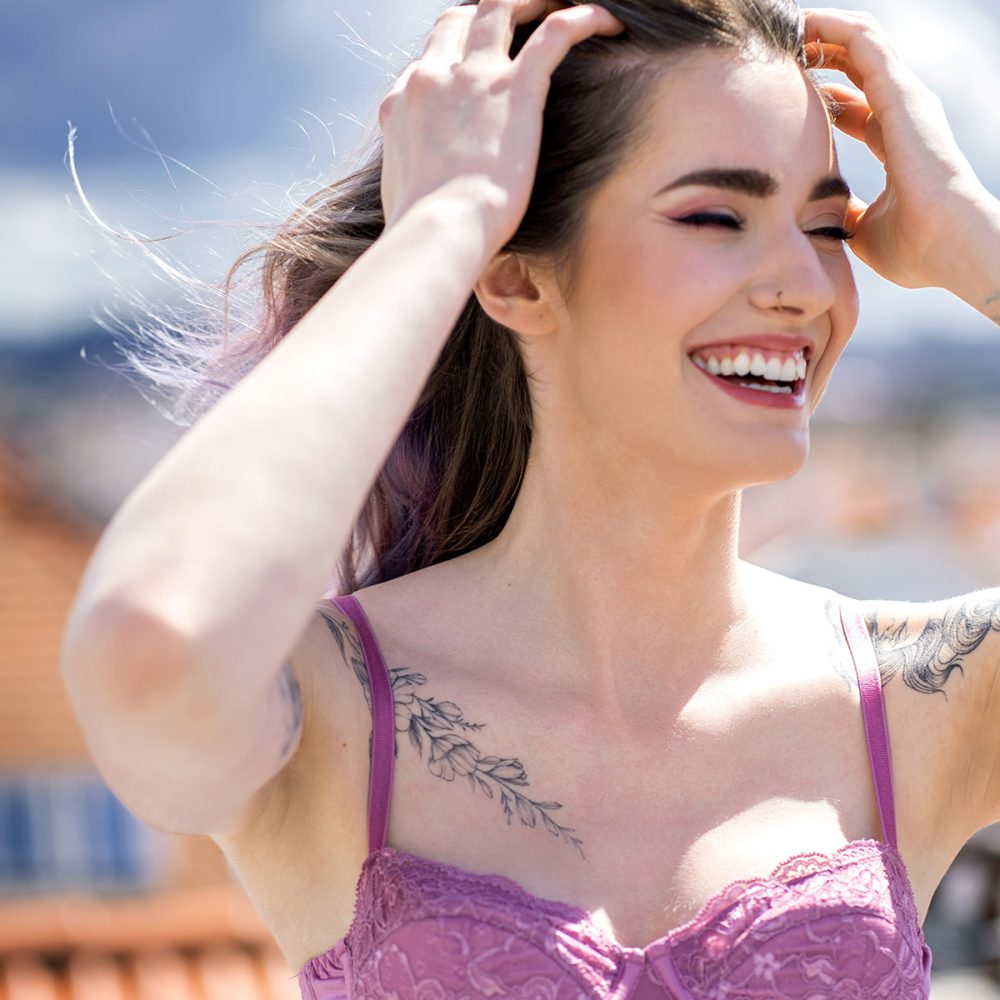 Tereza owns a hairdressing studio "Ten pocit" in a beautiful neighborhood in Prague.

We have mostly been familiar with her YouTube channel, where she educates her followers on how to properly take care of hair and scalp and shares her "tips and tricks" from the world of hairdressing.

She radiates freedom, playfulness, kindness, and independence and that is something she tries to pass on to all women through social media and her studio. 

"I wear my make-up the way I like it, I dye my hair different colors and dress according to my current mood. Don't be afraid to be yourself, don't be afraid to treat yourself, and don't be afraid to believe you can do great things. You can do anything; you just have to start believing you can".